Diamond Peak Hybrid Overdrive
Overdrive Pedal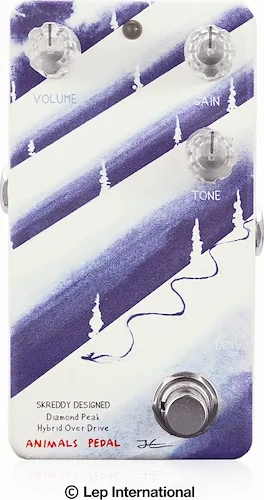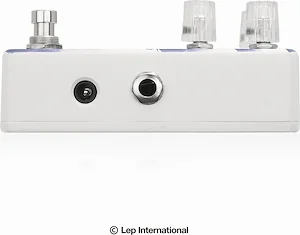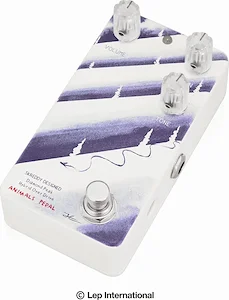 Product Description
The Animals Pedal Diamond Peak Overdrive delivers famous "distorted but transparent" tone that was created with the 1960s/1970s era UK made tube amps. Our new Diamond Peak Hybrid Overdrive crafts real distorted tones while adding crucial midrange components designed to cut through any mix.

Our latest version of the Diamond Peak Hybrid OD has improved access to the footswitch by placing it to the front right spot on the pedal, while also making it easier to change the battery when needed. The art has been upgraded, and the circuit has been fine-tuned to work well with a wider range of guitars and amplifiers.

Based on our Major Overdrive which was also designed in collaboration with Mark Alfs of Skreddy Pedals, we dropped the gain and expanded the headroom of the circuit. The distortion in the signal has presence while being light gain. And when you raise the gain gradually, the tone stays powerful and does not get muddy. The TONE control allows you to dial in the top end to match with a wide range of amplifiers and guitars. 
The tone is beautifully balanced with a crisp cutting edge. 

Animals Pedal x Skreddy Pedals

Skreddy Effects pedals are crafted with serious attention to detail. The vintage tone produced by Marc Ahlfs of Skreddy Pedals has continued to create inspiring sounds desired by players around the world.