Essential Blues Bass Grooves
An Essential Study of Blues Grooves for the Bass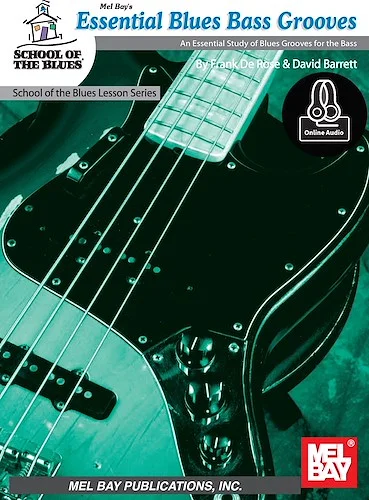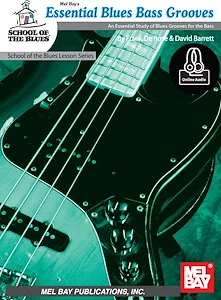 Product Description
Essential Blues Bass Grooves, within the School of the Blues- Lesson Series, presents 46 bass patterns essential to the gigging Blues bass player. Material is presented in standard music notation and TAB. This method is for all skill level players.
This series is designed for students of other instruments to play together. If you have friends that play harmonica, guitar, keyboard or drums, tell them about this series so that you can play together. Includes access to online 
audio containing all examples (played by author Frank De Rose) along with the background music.
Product Features
Author: by Frank De Rose and David Barrett
Format: Book + Online Audio
Series: School of Blues
SkillLevel: Multiple Levels
NumberofPages: 32
PublicationDate: 09_22_2015
ProductionSize: 8.75 x 11.75
Category: Electric Bass-Style-Blues-Technique, Theory and Reference------