Extreme Bass Grooves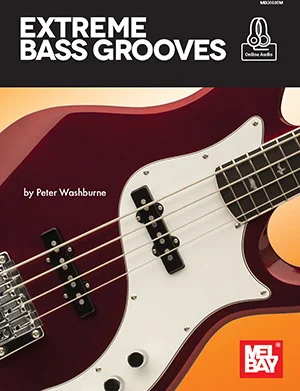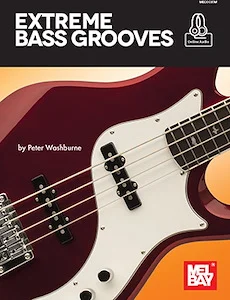 Product Description
Explore the fretboard and engage your creativity in playing the most awesome musical instrument— the electric bass! Extreme Bass Grooves reflects the author's ability to create inspired, rhythmic electric bass compositions that can be played solo or with an ensemble, virtually inviting another instrumentalist to improvise over the bass and percussion lines.
Each groove features unique fingering concepts and techniques that will enhance your fretboard knowledge, add new licks to your repertoire, and fuel your desire to become a better bass player. More than simply bass studies, these repetitive, alternately aggressive or hypnotic figures or licks encourage improvisation and would make a refreshing addition to a collegiate recital program.
Written in standard bass clef notation and tablature, the collection includes access to online audio of 18 bass and percussion tracks suitable as a foundation for improvisation by any chromatic instrument.
Product Features
Author: by Peter Washburne
Format: Book + Online Audio
SkillLevel: Advanced
NumberofPages: 40
PublicationDate: 06_13_2019
ProductionSize: 8.75 x 11.75
Category: Electric Bass-Style-Rock-Lines/Phrases/Rhythm Patterns-Solos/Duets/Ensembles-----