Gretsch Catalina Club 4 Piece Shell Pack (20/12/14/14SN) - (20/12/14/14SN)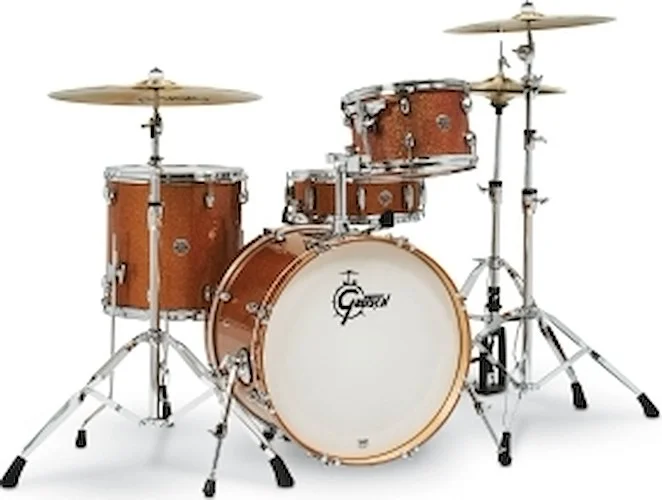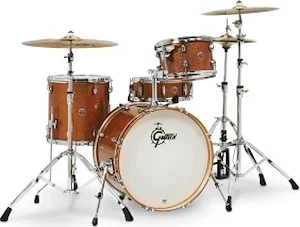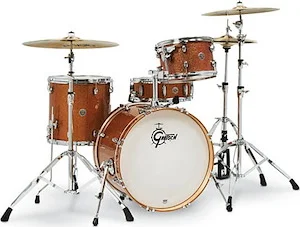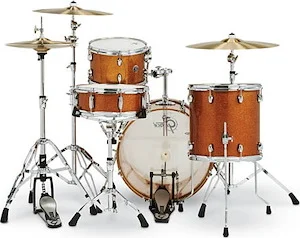 Product Description
The Gretsch Catalina Club Series blends traditional configurations and classic tone with sleek, contemporary hardware innovations. Catalina Club 4-piece configurations are built around the foundation of the beloved 14-inch deep bass drum that gives each of these setups a warm and punchy vintage tone. Catalina Club's hardware components give the series a distinctive "new Gretsch" flair that pays homage to the company's rich tradition, while infusing an exciting and progressive personality. From the round "gas cap" bass drum mount plate and Mini GTS mounting system to the reduced-mass tom mount brackets and Gretsch T-Wing screws and bolts, Catalina Club has an incredible drummer-friendly feel. The classic mahogany shells are still built with the same natural shell interior and 30-degree bearing edge that made them famous. Bass drums include telescopic spurs and matching wood bass drum hoops. Toms and snare drums feature 1.6mm triple flanged hoops and all Catalina Club drums are equipped with Remo  drum heads. * 14x20 Bass Drum, 8x12 Rack Toms, 14x14 Floor Tom, 5.5x14 Snare Drum * Gretsch Formula 7 Ply Mahogany * 30 Degree Bearing Edge * Triple Flanged Hoops * Remo Drumheads
Customer Reviews
Submit A Review
1 Review
5 out of 5 stars
Submitted on Feb 25, 2023
So I purchased this kit from this company but on EBay.
I was given a stellar deal! (Thanks Capital Music).
Now for the drums.
I have an older Catalina kit that I absolutely love.
Just getting older and wanted to upgrade to a 20 inch bass.
This was the ticket! Wasn't sure if the kit with the 20 inch bass was lacquer or a wrap.
I researched and found that the 18 inch in bronze sparkle was a lacquer finish but the 24 inch in the rock series is a wrap. To my surprise,
It is a beautiful LACQUER finish! The mahogany shells tuned very well with the stock heads. Gretsch knocked this kit out of the park!
Nice to know you can get a "china made" kit with good attention to detail. The snare as most reviews, is not the greatest, but it works and with some tweaking, it can sound decent.
This kit is really beautiful and sounds great! 
The stock photos do this no justice. Much better in person. 
I love it!