Julianna Deluxe Chorus/Vibrato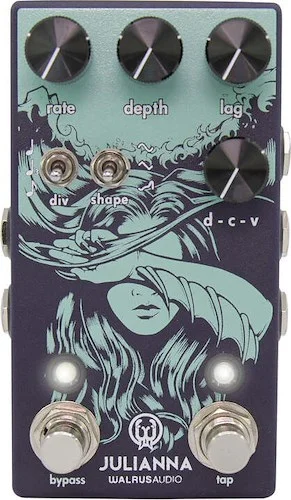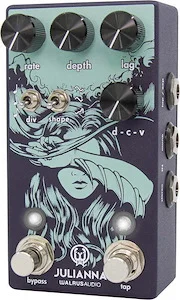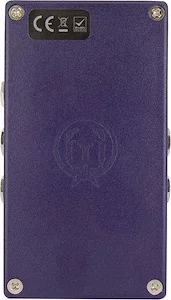 Product Description
 Julianna is an all analog, digital LFO, stereo chorus/vibrato with new expanded features. Julianna is able to produce mild smooth chorus, to seasick vibrato, to everywhere in between. 
Product Features
The Julianna comes in a deep lavender enclosure with surf green ink, featuring original artwork of Julia's big sister emerging from the depths that Julianna once ruled. Illustration by Adam Forster.
Exact size of the diecast enclosure is 4.77" x 2.9" x 2.3".
Power requirements are 9VDC (100mA minimum).
Power supply not included.