Oscar Schmidt OS73B 15 Chord Acoustic Auto Harp. Black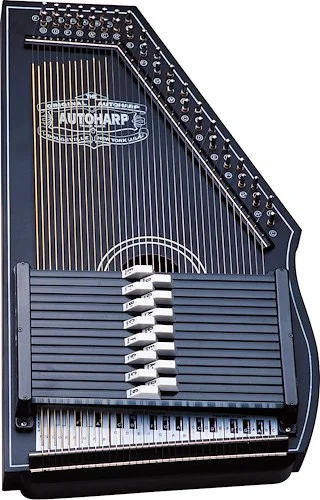 Product Description
Seen in the movie A Mighty Wind!

This 15-chord Autoharp plays in seven different keys. The patented chord bar configuration makes it easy to learn and to continue to play for years to come. This beautiful 1930's reissue is truly a unique instrument.

The classic design distinguishes it from all the rest. A true Oscar Schmidt tradition, this model gives a classic feel to a brand new instrument.