6U Deluxe Effects Rack 7 In Deep Rail to Rail | W-Handles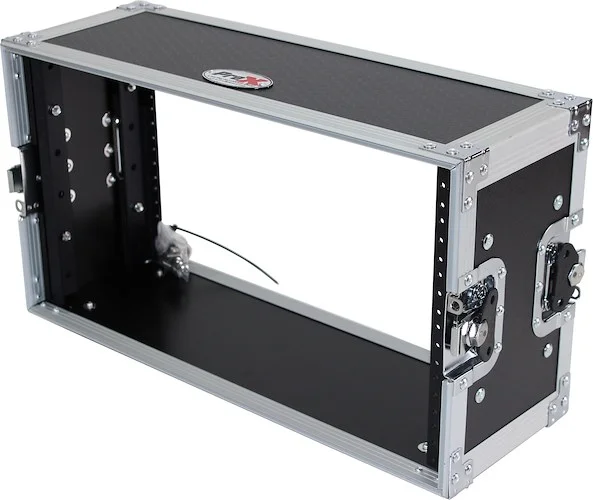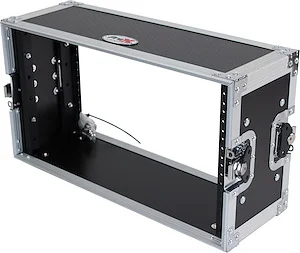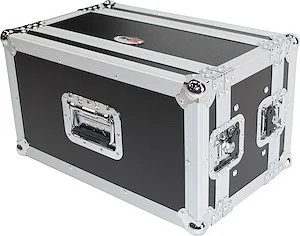 Product Description
The ProX X-6U7D offers the best protection available for your professional audio equipment and DJ gear.  Its 7" depth and dual rack rails make it perfectly suited for rack-mountable effects units, DJ filters, and effects, signal processors such as compressors and EQs, and much more, in a compact footprint.

Whether you're on the road, in the air, or in the club, you know that your gear will be safe and secure. This is because each and every ProX case is ruggedly tested under the most stringent conditions to meet our state-of-the-art quality control standards. These professional-grade products also include external spring-loaded handles and butterfly twist latches. The rubber feet at the base will ensure maximum stability when stacking multiple units. As part of the ProX Cases professional line of products, the X-6U7D case is assembled with 3/8" plywood for premium protection. In addition to the heavy-duty design and convenient features of the X-6U7D, this case is a stylish, durable, and dependable product that will last a lifetime.
This ProX ATA 300 Style Flight case is manufactured with the Honeycomb Digital™ laminated surface design on 3/8" plywood. Made with the super-sleek look of Honeycomb Digital™ hexagon grids on all shell surfaces, which gives the cases an almost alien look! Also as opposed to regular laminated plywood cases from other manufacturers, the ProX Honeycomb Digital™ design helps prevent minor to mild scratches. The Honeycomb Digital™ line design was inspired in 2009 by the design of New York City Street Manhole covers which are made to handle rough and tough everyday punishment.
All ProX cases use CNC technology, during the manufacturing process, to assure that cases are consistently built with strict specifications and tolerances that are required for the high-quality standards that ProX cases have been known for since 1984.
Note: Any pictured device is shown for reference only and not included!
---
ProX has been manufacturing quality flight/road cases since 1984 and all are designed to protect your investment!
6 Space Front Load Rack Case
Professional Equipment Rack 7" Inches Deep
Standard 19" Mounting Rail Width
Back and Front Removable Lids
Durable and solid  dual rack rails
Standard Silver on Black Honeycomb Digital™ exterior design
ATA-300 Style Gig Ready Flight/Road Case
Laminated Gig ready 3/8" plywood
Recessed spring action recessed handles
Easy locking fit and tongue
Heavy duty and powerful steel ball corners
Dual anchor rivets
2.5" Front/Rear Door Depth
Industrial Recessed butterfly twist-lock latches
Industrial Grade Rubber Feet
ProX Limited Lifetime Warranty
---
DJ Effects, AUX Line Effects,  Wireless Microphones, and more equipment 19" rackmount, not to exceed 7" Deep
---