A Modern Method for Guitar - Complete Method - Volumes 1, 2, and 3 with 14+ Hours of Video and 123 Audio Tracks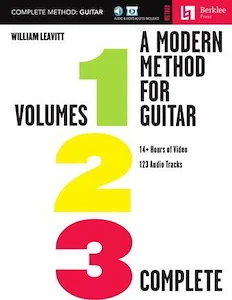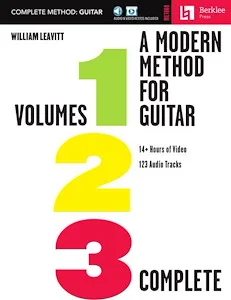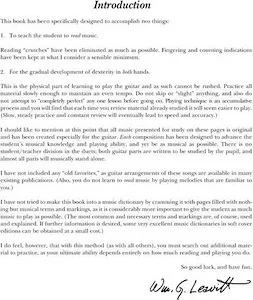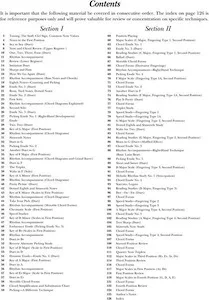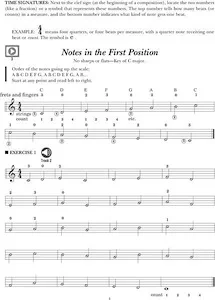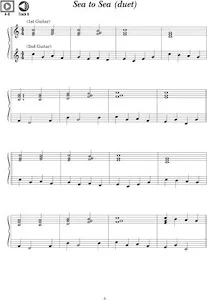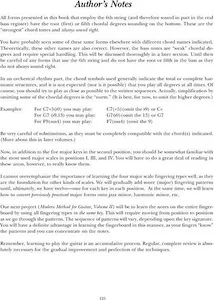 Product Description
The William Leavitt Modern Method for Guitar, used as the basic text for the Berklee College of Music guitar program, has stood the test of time and earned a vast and loyal following of dedicated guitar students and instructors. By popular demand, Berklee Press has created a compilation of the original volumes 1, 2, and 3, including all audio and video tracks. Now, serious guitar students and instructors, from beginning through advanced, have the convenience of progressing through all three volumes of this classic guitar method in one comprehensive book. Innovative solos, duets, and exercises progressively teach melody, harmony, and rhythm. This edition contains audio and video produced by William Leavitt's students Charles Chapman and Larry Baione (who was his successor as chair of the Berklee Guitar Department), demonstrating the examples and providing play-along tracks for the ensemble exercises.
Product Features
Book with Online Audio and Video
Pages: 424
Instrumentation: Guitar
Customer Reviews
Submit A Review
1 Review
5 out of 5 stars
Great Updated Format For Familiar Material - Excellent Book From An Excellent Seller
Submitted on Jan 8, 2021
I originally worked through all of the material in this volume back in the 1980's with the aid of an incredibly gifted guitar teacher buying each single volume as I  progressed. Having all of the material in one volume now is incredibly handy, and the new addition of video and audio of all the lessons makes it possible for any student to work through the material on his/her own without the aid of a teacher - particularly important now in the midst of the COVID pandemic.

I also have to give high marks to Capital Music Gear. They had the item on sale thus saving me some much needed monies and shipped the order very quickly. In addition they did a fantastic job of packing the book. They could give other online retailers a course in how to pack an item for shipping.

I highly recommend both this book and Capital Music Gear. I know I will be making more purchases from them as I have need.