Dawn Ocean Meditation Booster
Clean Boost Pedal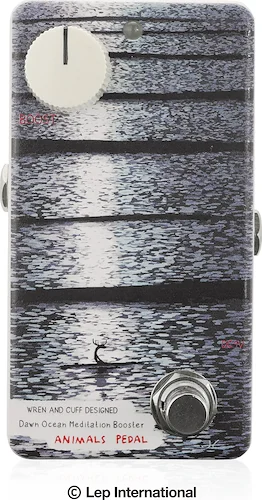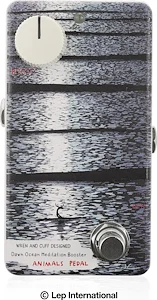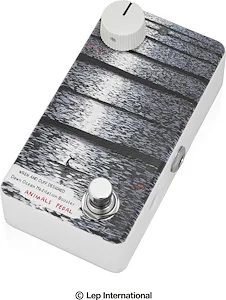 Item Unavailable
To get notified when this product becomes available, click the button below. We'll send you an email when it's back in stock.
Product Description
The Animals Pedal Dawn Ocean Booster is a "clean boost" design that provides a deep and wide signal that is much more than simply raising the gain level. Animals Pedal teamed up with the minds at Wren and Cuff to bring you the powerful sound of the classic boost pedals from the 60s and 70s with a modern touch. The DOMB has a thickness of tone without changing the high and low frequency content of your signal.

With booster pedals, the tone is more important than the boost function. As you turn up the BOOST knob, the harmonic component of the tone changes with a little "edge" added to your tone. As the signal level increases, the strength and overtones will expand with the volume. The Dawn Ocean will give you much more harmonic complexity and tonal edge than a standard booster pedal.

Our latest version of the DOMB has improved access to the footswitch by placing it to the front right spot on the pedal, while also making it easier to change the battery when needed. The art has been upgraded by Jonas Cleasson, a surf artist active in Australia. And the circuit has been fine-tuned to work well with a wider range of guitars and amplifiers.

Wren and Cuff are a USA boutique brand that has created fuzz pedals for many guitarists, including the great J Mascis from Dinosaur Jr. We asked them to collaborate on a booster pedal with us, and the Dawn Ocean Meditation Booster was born.