Director Designs - Full Band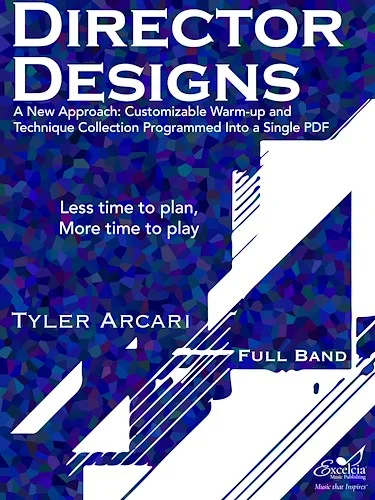 Item Unavailable
To get notified when this product becomes available, click the button below. We'll send you an email when it's back in stock.
Product Description
Purchase once and use forever. Director Designs is the complete package. With a simple button press, select and design technique exercises and warm-ups that are ready to print and play instantly. The single-programmed-PDF document is set up in a book format, professionally engraved and customized on the spot for your classroom needs. A must-have resource for the modern music room. Try the demo free at Excelciamusic.com/demo
 
 IMPORTANT: Product requires registration to receive password following purchase.
Product Features
Number of Pages: 18
Digital Product
Full Band
Method
Composer: Arcari, Tyler
Director Designs
Level: E-M
Copyright Year: 2021