Fathom: Multi-Function Reverb Guitar Pedal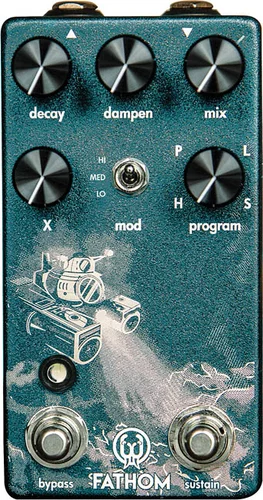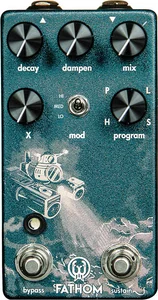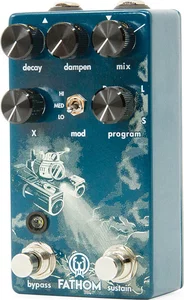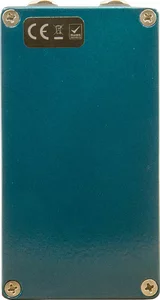 Item Unavailable
To get notified when this product becomes available, click the button below. We'll send you an email when it's back in stock.
Product Description
The long-awaited Fathom Multi-Function Reverb is ready to surface. Easily go from tasteful, small room reverb to long, modulated trails dripping of ambient goodness. Players will find the Fathom a  very useful tool in a small footprint under $200. The Fathom features 4 different algorithms. Hall, Plate, Lo-fi and Sonar, wich gives a tip of the hat to its older brother, the Descent with a blendable shimmer/octave. Each algorithm can be modified with the X knob changing predelay, filter width or mix low and high octaves, respectively. A three way toggle also offers very tasteful amounts of modulation to your trails. Features include: · Four unique reverb algorithms (hall, plate, lo-fi, sonar) · Three levels of modulation · Dampen knob to suppress high frequencies · X knob adjusts algorithm specific parameters · Full wet/dry mix · Sustain switch momentarily increases the reverb time to near infinite · Trails and no trails mode · Smart bypass switching · Top mounted power and I/O jacks
Product Features
The Fathom comes in a Arizona Teal finish with cream and white ink featuring original artwork by Stuart Dooley of a lone one manned sub lost in the chasmic depths searching for the origins of the mysterious Julia.
The diecast enclosure's exact size is 4.77" x 2.6" x 1.39".
Power requirements are 9VDC (100mA minimum).
The use of an isolated power supply is recommended for powering all Walrus Audio Pedals. Daisy chain power supplies are not recommended.
Power supply not included.
Customer Reviews
Submit A Review
1 Review
5 out of 5 stars
Submitted on May 25, 2020
Very impressive multi-mode Reverb pedal. Can go very heavily wet for more ambient vibes, or dial it back for more modest reverb. The lofi mode is fantastic and thin and full of character, and the sonar mode has such great sub and lower octaves. Love the sustain switch to instantly max the decay. The guys at walrus make such great pedals, and this is no exception.