Half-rack British-styled preamp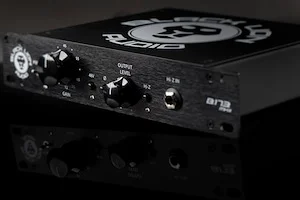 Item Unavailable
To get notified when this product becomes available, click the button below. We'll send you an email when it's back in stock.
Product Description
Thick, classic British-sound
Meet the Black Lion Audio B173 mkII - the most portable 1073 British-sound around! The B173 mkII uses the same Cinemag input and output transformers as our B173 Quad for a whopping 70dB of gain, a revamped gain stage, and a lower noise floor for cleaner, lower distortion sound. A front panel D.I. delivers a harmonically rich tone to guitars, keyboards, and synthesizers, and stepped input gain and variable output attenuation allow for perfect control over transformer saturation.
Product Features
Big 1073-style gain
Cinemag input and output transformers
Variable output attenuation for control over transformer saturation