Internatinal Double Alto/Tenor Sax Stand - with Two Pegs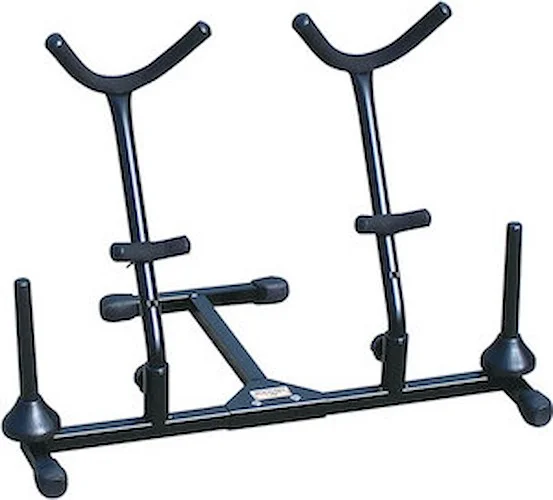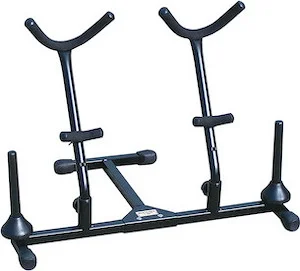 Product Description
This is a robust twin alto/tenor sax stand with adjustable body rest and foam cushions on body rest and bell yokes. Two clarinet/flute doubling pegs are included. The stand is stable and secure for two tenors, including large bell models. Easily removeable support posts and folding legs make for more compact traveling. The metric receivers will accept other doubling pegs.
Product Features
Brand:HAMILTON
Live Stage, Schools, Rehearsals
 The Hamilton sax stands are designed to last and, more importantly, to support your sax reliably. The Hamilton engineers created the proper counter balance needed to support your sax efficiently and safely.
Holds 2 alto or tenor saxes and 2 flutes or clarinets; thick foam padding on all contact points; detachable flute/clarinet peg included; collapsible legs in center for compact storage; black painted finish with plastic protective feet.