John Packer JP045 Eb Alto Saxophone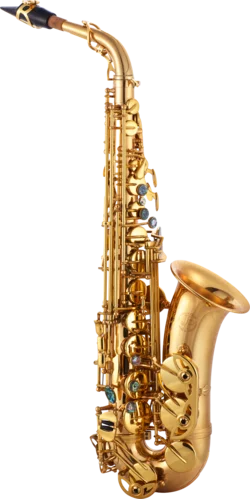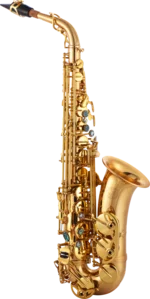 Product Description
The JP045 Eb alto saxophone is ideal for beginners or for those wanting to source their own instrument at an affordable price. This saxophone is designed to take the player through into the middle grades and provide an introduction into saxophone playing.

Suitable For:
If you are a beginner on the Saxophone or even an established player looking to source one, then the John Packer JP045 Eb Alto Saxophone is an ideal and affordable option. For a beginner the JP045 is a good introduction to the Saxophone and is capable of taking you through to the middle grades.

Unique Benefits:
Extensive research and development was undertaken to ensure that the JP045 has many features that would normally only be available on more expensive alternatives. These features include: Fully ribbed construction and double spine on B & C keys Underslung octave mechanism Rust resistant blue steel springs with tension memory Italian leather pads that create a better seal than conventional pads High F# and front F keys Floating plate for little finger cluster (left hand) Adjustable thumb ring and sling ring A range of features, extra engraving and abalone pearls The Saxophone is available in a range of attractive finishes to compliment your style and environment.

Supplied With:
The JP045 is supplied in a hard case which has D rings, Bari Esprit mouthpiece, cap, ligature, basic sling and reed.
Product Features
Key: Eb
Material: Brass
Keywork: Various
Mechanism: Full Keywork
Lyre Box: Yes
Mouthpiece: Yes
Level: Student