John Packer JP132R Bb Tenor Trombone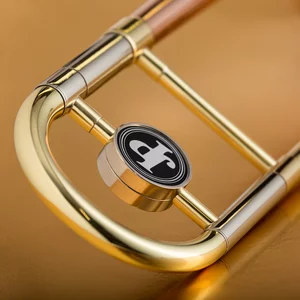 Product Description
The JP132 Large Bore Bb Trombone is ideal for new starters who prefer a larger bore Bb trombone. Well engineered and with just the right 'resistance' for an inexperienced player, these instrument feature an 8 1/2" bell for great sound proj

Suitable For:
The JP132 Large Bore Bb Trombone is ideal for new starters who prefer a larger bore Bb trombone. Well engineered and with just the right 'resistance' for an inexperienced player, these instrument feature an 8 1/2 bell for great sound projection. The JP132 features a rose brass bell as standard ensuring the player stands out from the crowd as well as providing a rich and warm tone.

Unique Benefits:
The JP132 Bb Trombone is unique in offering students an affordable beginner level large bore trombone giving them the opportunity to start on the instrument that suits their playing needs best. The instrument has gone though rigorous research and development to achieve the perfect balance between quality of sound and robust construction. Despite being a student level range, the JP132 features a bell ring for strength and improved resonance and is constructed from yellow brass with a beautiful rose brass bell creating greater resonance.

Supplied With:
The JP132 comes supplied with a JP Mouthpiece and a high quality, lightweight case. Constructed with the musician in mind the case features both backpack straps as well as a comfortable shoulder strap and also includes a small side pocket for accessories. Protecting your instrument from the elements the case is of a robust ridged construction and features reliable YKK zips.
Product Features
Key: Bb
Metal/Bell Size: Rose Brass 216mm (8.5")
Bore: Large 13.8mm (.547")
Water Key Type & No#: Lever 1
Included Accessories: Slide Grease
Lyre Box: No
Mouthpiece: JP601
Level: Student