John Packer JP133LR Bb/F Tenor Trombone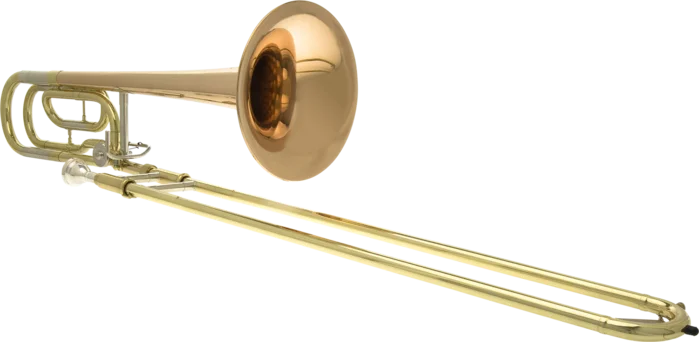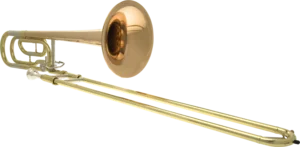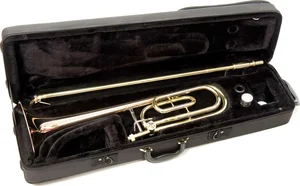 Product Description
The JP133LR Bb/F Is John Packer's large bore tenor trombone perfect for school ensembles, training bands and for those players who require a reliable Bb/F trombone but can't justify the cost of a more expensive instrument. Well respe

Suitable For:
The JP133LR Bb/F Is John Packer's large bore tenor trombone perfect for school ensembles, training bands and for those players who require a reliable Bb/F trombone but can't justify the cost of a more expensive instrument. Well respected in developing high performing but affordable instruments, John Packer's have equipped the JP133LR with a rose brass bell giving it a fullness and maturity in tone that is usually not found at this level.

Unique Benefits:
The JP133LR Bb/F large bore tenor trombone boasts an 8.5" bell and a large shank .547' bore. A bell ring provides a robust structure and a rose brass bell ensures a full, dark sound. The JP133LR also features a durable string rotor mechanism ensuring the development of players is supported as much as possible.

Supplied With:
The JP133LR Bb/F Tenor Trombone is supplied with a JP605 mouthpiece and lightweight case. The case features backpack straps and a shoulder strap and includes a small external storage pocket enabling players to store small accessories and sheet music with their instrument.
Product Features
Key: Bb/F
Metal/Bell Size: Rose Brass 216mm (8.5")
Valve Type & No#: Rotary Valve 1
Bore: Large 13.8mm (.547")
Water Key Type & No#: Lever 1
Included Accessories: Slide Grease
Lyre Box: No
Mouthpiece: JP605
Level: Student