Kent Armstrong Handwound Series Side Mount PAF Style 12 Pole Humbucker Pickup Black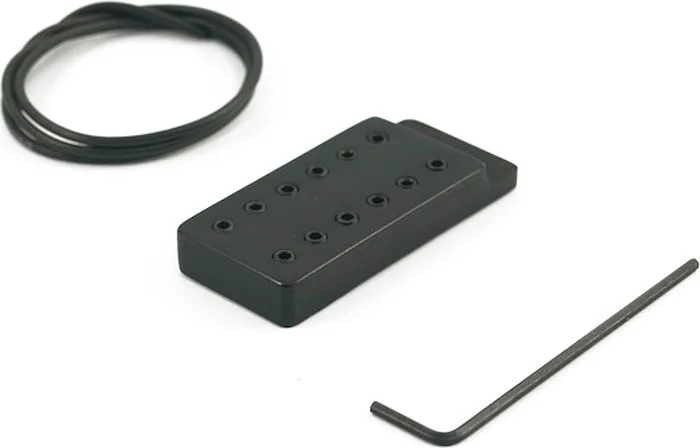 Item Unavailable
To get notified when this product becomes available, click the button below. We'll send you an email when it's back in stock.
Product Description
Kent Armstrong® Handwound Series Side Mount PAF Style 12 Pole Humbucker Pickup Black
This pickup is hand-wound by Kent Armstrong at his USA facility. The dual coil PAF humbucking design has 12 adjustable Allen head polepieces and is cast in black resin. It attaches to the underside of the pickguard with adhesive or two-part epoxy. At a slender 7/16 thick it offers thick, warm humbucking tone. String span equals 2 inches ctr/ctr of polepieces. Alnico V magnet 8K ohms resistance.
Customer Reviews
Submit A Review
1 Review
5 out of 5 stars
Sounds great. Classic jazz guitar sound
Submitted on Jan 8, 2022
Replaced stock Kent Armstrong on Eastman 810ce. Sound is much better. More even across the strings, smoother, and of a completely different, thicker character. I put it on myself and it was tricky and I didn't do the greatest job, but it sounds fine and it's on there securely. Probably best to have an experienced luthier do it. If you do it yourself you need a router in a table, possibly wood to make the cutout shallower depending on your pick guard, soder equipment, and heavy duty double-sided tape.