KT-300 - Electronic Drum Set with Remo Mesh Heads, Kick Pedal & Tennis Beater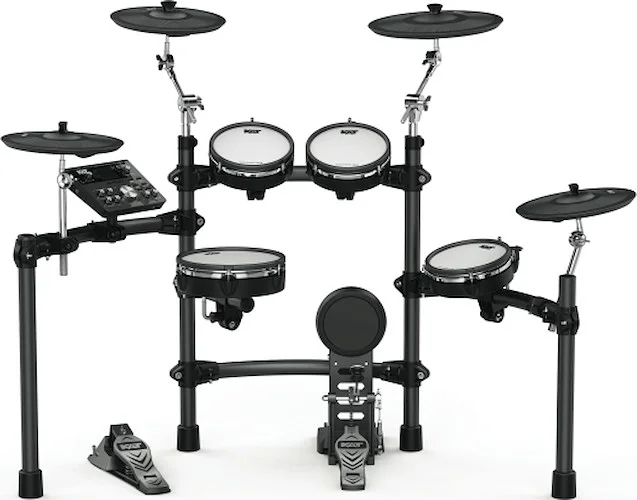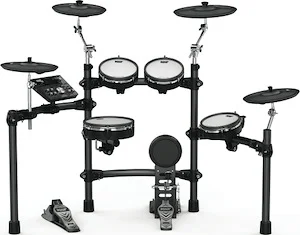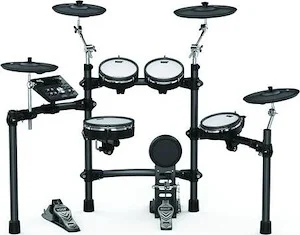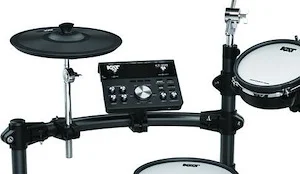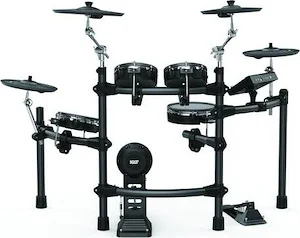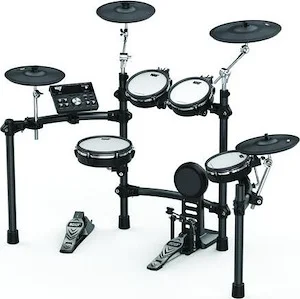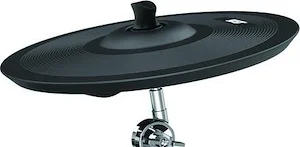 Product Description
KAT Percussion has introduced a much-anticipated follow up to its KT-200 electronic drum kit. The KT-300 continues with the exciting look but adds a significant amount of new features and REMO  mesh heads.
KAT Percussion has collaborated with REMO, the world-renowned drumhead brand, to equip the KT-300 with REMO mesh heads. The sensitivity of the pads combined with the REMO mesh heads create a very large velocity curve for the hardest player or the softest touch. Tested to over 1 million strokes, these heads are about as durable as they come, and will last an extremely long time.
Enhanced by the latest Dual-Triggering technology, with zones at the head and at the rim, the KT-300's 10 inch. KT-30010S snare and the 8 inch. KT-3008T toms provide accurate triggering and a large strike area. The tone changes depending on where and how hard you strike, ensuring the most realistic playing feel. This technology combines with the mesh heads to give the player an authentic acoustic feel.
The hi-hat and two crash cymbals are 12 inch. and are two-zone with choke. The ride is 14 inch. and is a three-zone cymbal with choke. All cymbals that come with the KT-300 are full surface e-cymbals - meaning they are a full rubber build, not a rubber and plastic combo. With the advanced velocity-sensitive cymbals, you can set parameters for your triggers to ensure the most accurate and natural response.
The KT-300 ships with 30 sets of preset kits, as well as 18 sets of user kits that you can truly get creative with. Just turn the INSTRUMENT knob and hit the pad to call up the sound assigned to it, use the UP and DOWN button to select the instrument, and edit it the way you want. Meanwhile, you can add effects on the kit with ONE KNOB function: Overdrive, Compressor, Reverb and Tune, and these too are all editable.
In addition to the presets and sounds, the KT-300 allows for playing along with tracks and recording. It comes standard with 20 demo song selections that you can play along with. You can also create your own tracks by connecting your audio devices via AUX IN interface, or through the wireless Bluetooth connection. You can also evaluate your drumming performances, just simply click the "Record" button before you start playing.
And it's not just the drums, cymbals and features that make this kit what it is, the rack ties it all together with and elegant curve design that is simple to install and adjust, and utilizes our quick lock cymbal arm adjustment, so your set up is perfect.