Let It Snow! Let It Snow! Let It Snow!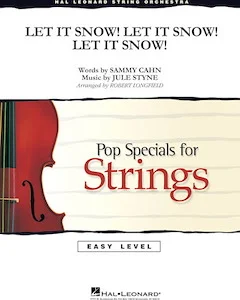 Item Unavailable
To get notified when this product becomes available, click the button below. We'll send you an email when it's back in stock.
Product Description
One of the all-time favorite winter and holiday tunes, here is a festive and well-designed easy arrangement for string ensembles. Brighten up any winter concert with this familiar, toe-tapping classic.
Product Features
Level: 2
Instrumentation: Orchestra
Instrumentation: String Orchestra
Voicing: SCORE+PARTS