Now Is the Time of Peace - CME Intermediate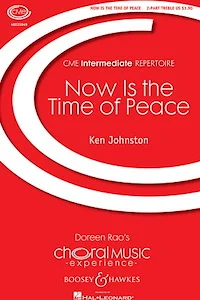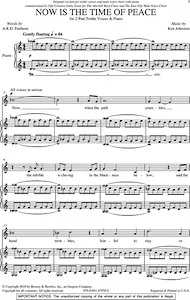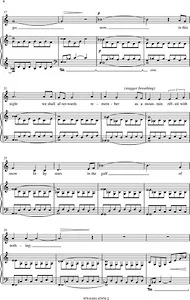 Product Description
Written as a commemorative for Scotland's Holocaust Memorial Day, composer Ken Johnston has created a moving work for treble voices.The text is a plea for hope and peace, and that all fear be past. Duration: ca. 6:00.
Product Features
2-Part Treble
Pages: 12
Instrumentation: Choral
Voicing: 2PT
Customer Reviews
Submit A Review
1 Review
5 out of 5 stars
Submitted on Nov 11, 2020
I performed this piece with a children's choir and it's an amazing piece of music. It's not easy - the choir needs to be competent with parts and tricky harmonies and rhythms. But it's well worth it - it will give you goosebumps.