Ringing for the First Time Handbell Method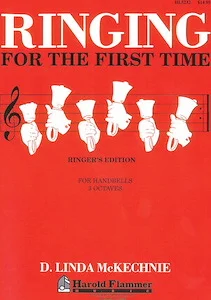 Product Description
A text for the beginning ringer/director. The Ringer's edition is illustrated and has exercises as well as pieces to learn technique. The Director's supplement does not give direction as to use of Ringer's edition but discusses the director and his role.
Product Features
Pages: 72
Instrumentation: Handbells
Voicing: HANDBELLS
Customer Reviews
Submit A Review
1 Review
5 out of 5 stars
This book has been very helpful in beginning a Handbell ministry at church!!