Rubank Treasures for Trombone (Baritone B.C.)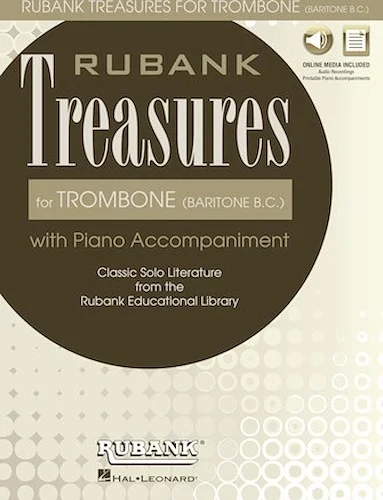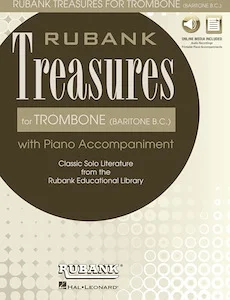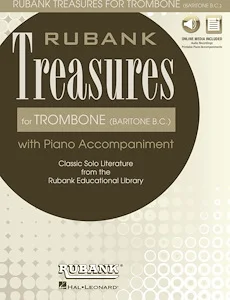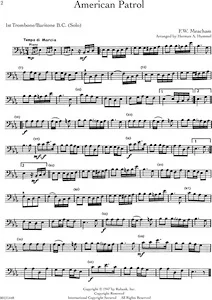 Product Description
Available for the first time: easy to advanced solo works from the Rubank archives with online performance and accompaniment recordings, printable piano accompaniments, and PLAYBACK+ audio tools. This new collection of 14 Rubank solos includes many that have long been unavailable. All are suitable for contest and festival performance (grades 2-4). Purchase includes exceptional performance tracks (recorded by pro players), accompaniment tracks for practice, and PDF piano accompaniments for use at contest. Includes: Air and Variation on a Civil War Song ("Tramp, Tramp, Tramp") (Root) * Air Gai (Berlioz) * American Patrol (Meacham) * Andante and Allegro (Clerisse) * Aria and Allegro (Haydn) * Ave Maria (Schubert) * Concerto in F Minor (Lauga) * Jabberwocky (Walters) * Lyric Interlude (Johnson) * Orientale (Barat) * Prayer (Mascagni) * Prelude et Divertissement (Clerisse) * Summer Serenade (Hurrell) * Toreador's Song (Bizet).
Product Features
Book/Online Media
Pages: 24
Level: 2-4
Instrumentation: Trombone
Instrumentation: Baritone B.C.