WD Custom Pickguard For Fender Short Scale Mustang Bass PJ #28GD Gold Pearl/Black/White/Black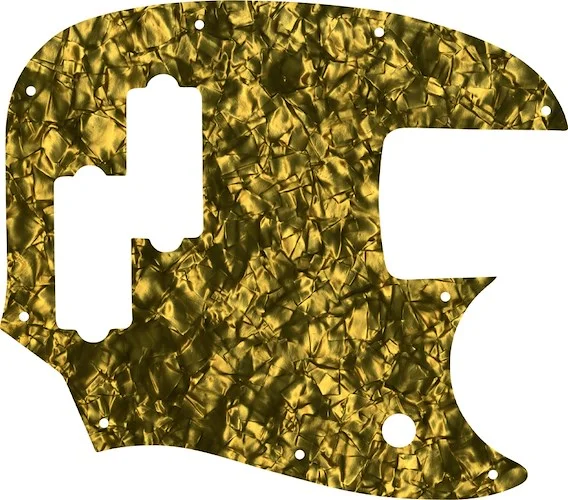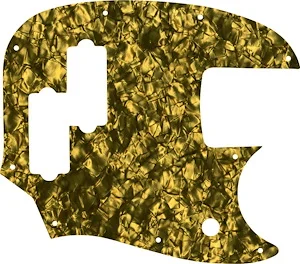 Product Description
WD® Custom Pickguard For Fender® Short Scale Mustang Bass® PJ
This replacement pickguard is made to fit the Fender® Short Scale Mustang Bass® PJ. While many manufacturers may make a similar model instrument, this does not mean each pickguard of this type is interchangeable. If the design of your pickguard varies (country of origin, manufactured date, non-Fender® manufactured) from that pictured, you may return the item as long as it is returned in the same condition as received.
[SKU:MBPJ-1528GD]
Four layer gold pearl/white/black/white material with a clear protective removable masked top. Thickness: .090 in.
Customer Reviews
Submit A Review
1 Review
5 out of 5 stars
Submitted on Aug 31, 2021
Mexican Fender Mustang PJ Bass modified with EMG Geezer Butler pickups, Gold Pearl WD Custom Pickguard and Metal Black Hat knobs with black pearl caps.

This is an excellent pickguard. Great color. Quality material. Required some modification to fit with the slightly larger pickups. But this was very easy if you are careful and have skills with a dremel and small file.